Top 15 searched Keywords of the Week:
Model, Clipart, Wedding, Family, Baby, Tree, Business, Vintage, Beach, Flower, House, Fashion, Logo, Couple, Digital.
Best seller of the Week:
Abstract background © Depositphotos | Константин Юганов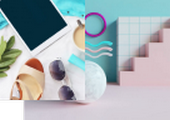 Related Articles
Read top articles of the month!
Don't want to miss any tips or industry news? Subscribe to the Depositphotos blog digest.